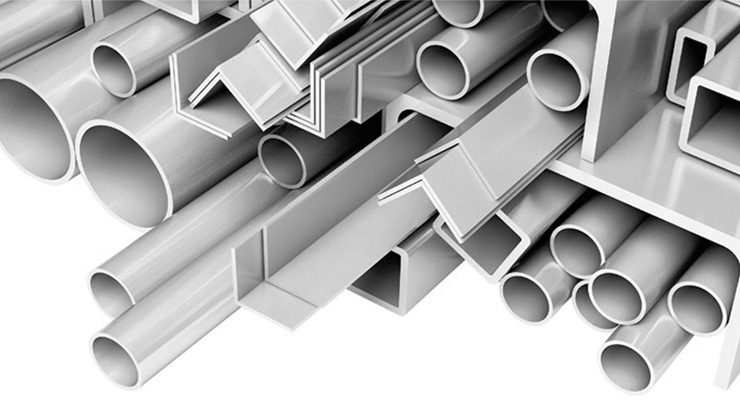 Aluminium extrusions are so versatile in an ever-increasing range of industries that it can be difficult to single out just three uses. Designers are continually finding new, innovative projects that show the excellent properties of this affordable metal to great advantage.
Construction
Aluminium extrusions are widely used for many different aspects of new buildings. From the basic structure to the finishing details of the interior, aluminium extrusions are being used to make an impact in large, innovative designs. Architects have discovered that the strength of lightweight aluminium extrusions can create eye-catching buildings and sports halls shaped like gravity-defying waves. The use of aluminium extrusions for window frames that won't fade or rust has provided a maintenance-free future for iconic buildings. Interiors feature lifts, staircases and accessories such as door handles that have all been manufactured from aluminium extrusion techniques. Bridges that don't obscure a stirring landscape but still provide strength and reliability are being built at cost-effective prices.
Electronics
Aluminium is a non-magnetic metal and an excellent conductor of heat which makes it ideal for the electronics industry. Components of aluminium extrusions are being produced in vast quantities to provide the casings and internal circuit boards for computers, laptops and smartphones. Aluminium extrusions are also proving invaluable in the manufacture of satellites where the highly reflective surfaces effectively divert the radiation and heat from the sun's rays. The use of extruded aluminium in the manufacture of components that are resistant to magnetic fields are useful for cutting the disturbance in communications systems. The power supply industry is using cost-effective aluminium extrusions in many different applications from electricity cables to solar and wind-powered panels.
Environmentally-friendly
Aluminium extrusions are an economic metal in more ways than one. The cost-effective procedure allows manufacturers to increase their production rates while improving turnovers and reducing costs. Aluminium can be recycled for a fraction of the cost of producing ingots from the raw materials. The transportation of goods is less of a financial and ecological burden as goods such as aluminium shelving can be supplied as ready to assemble kits which take up less room when being delivered. Cost-effective aluminium extrusions enable investments in manufacturing to produce affordable consumer goods through increased productivity due to the efficiency of the extrusion process. Edmo Limited has manufactured and supplied aluminium extrusions for many industries over the last forty years.