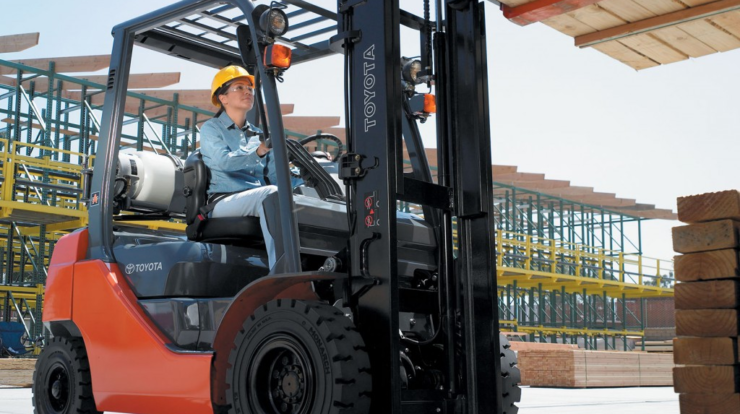 Purchasing a forklift is not your average investment, and it should not entirely be treated such this way because you might end up buying a forklift that has a lot of issues which can cause you a lot of money in the long run because of accidents and parts that are needed to be repaired.
Also, not all of these are just singled out on the specifications of forklifts, because consumers have to realize the decision to invest in any piece of the capital equipment also takes time and consideration just like buying an entire forklift regardless if it is from a buy and sell second hand forklifts.
It is always a priority for many to help in creating a better assessment with each of the forklift purchases that is why each buyer should always read a buying guide that will ultimately guide them to purchase nothing but the best forklift available. There are two purposes in buying a forklift which is product-based and business-based which are going to be both discussed in this article for your own benefit.
Product-based purpose of purchasing a forklift
Do you need an electric or an internal combustion engine for your forklift? Electric forklifts are usually powered by batteries while the internal combustion engine is powered by your traditional engines that run on different types of fuel just like a car.
Where do you drive the forklift? Indoors or outdoors? This question should be asked to determine what kind of tires you should be putting on your forklift because there are different types of tires that you have to use depending on where you operate your forklift. Cushion tires are for concrete indoor flooring, while pneumatic tires are for asphalt, gravel, or dirt floorings or surface.
How wide are the aisles of your warehouse? If you have narrow-spaced warehouse aisles, you should purchase a small forklift or a stand-up rider model of it to make it fit in properly at narrow aisles. You can purchase a narrow aisle order picker or a reach truck which will give you the best solution.
How many hours each week you are using the forklift? If you plan to purchase a second-hand forklift, it is best to use it for lesser hours a day, and if you plan to make it work for an entire day, then you should purchase a brand-new forklift.
Business based purpose of buying a forklift
Which is better to rent a model or purchase it directly? You would not want to purchase a forklift without testing it that is why you should rent us or test it to determine if it fits for your business or not before you buy one.
Should you purchase only at a particular brand? When it comes to forklift maintenance, it has its own benefits when you consider to patronize a single brand knowing that your forklift operators are trained for that particular forklift brand, and it is easier to purchase spare parts, however, if you keep from changing your brands, this will surely give you confusion and problems in the long run especially when it comes to its Used electric, LPG, Diesel Forklifts & attachments.
How to know the lifetime value of the forklift? You should ensure to choose a forklift that you can afford over its entire life because if you only pay attention to the upfront cost of it, then you are just sending yourself to a pitfall.