All of us agree that our car's new, plush seats are the cherry on top of the exquisitely designed interior. You need car seat covers to keep your seats in pristine condition, and here's why!
Nothing looks more stylish than your car seats' bright and modern finish. However, just like the exterior, the seats in a car are subjected to the damaging effects of the elements. That's why it's not surprising that car seats can start to look old and worn out after a short period of time. Keep reading to learn why red and black car seat covers are crucial.
Why Are Car Seat Covers Necessary?
Accessories for automobiles serve practical and safety purposes and enhance their visual appeal. Protecting your seats from dirt and wear while enhancing the interior's look is why seat covers are a must-have accessory.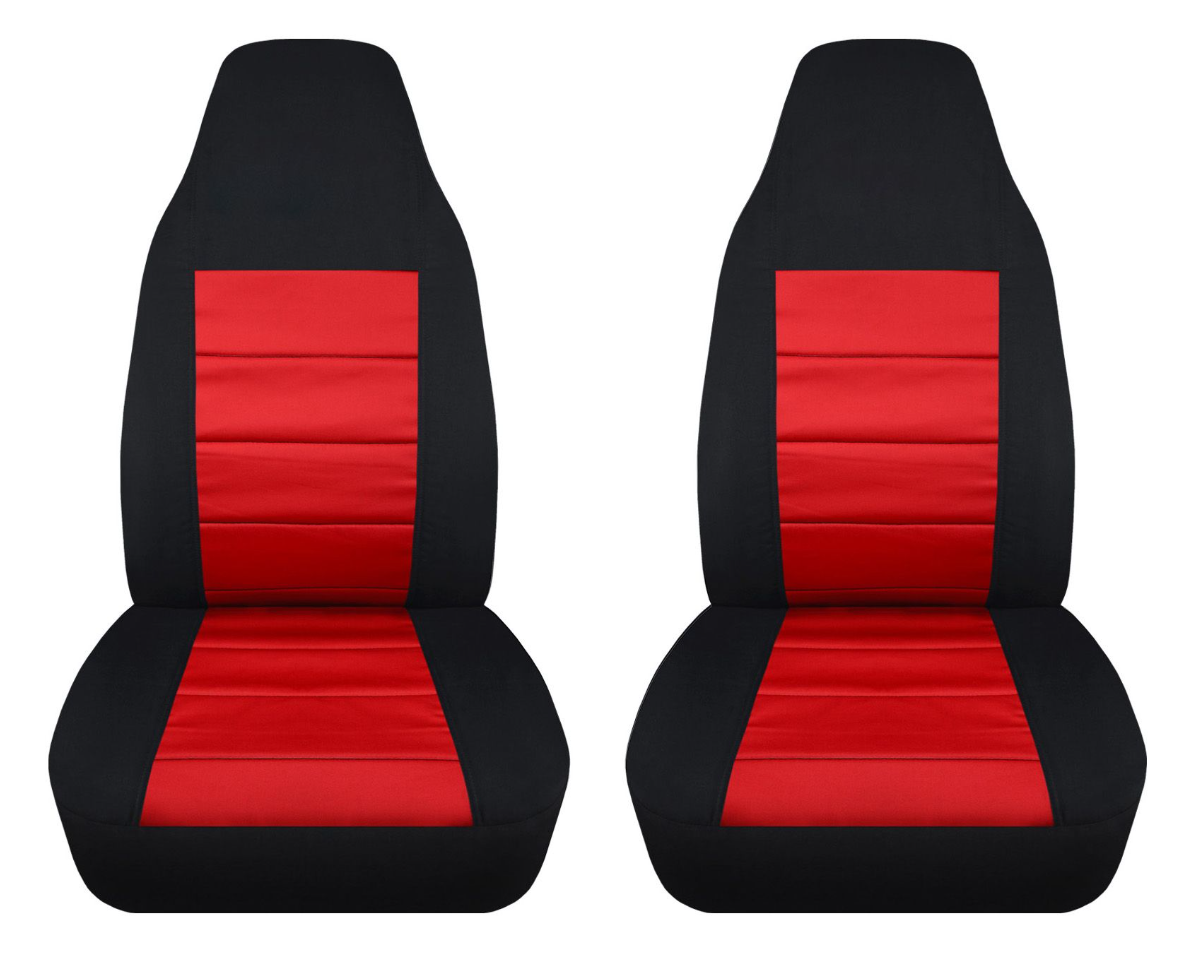 Some folks also believe that a fresh cover for their vehicle's seats will help them stand out. Car seat covers are widely used because they are inexpensive and simple to clean.
Gives Your New Seats Additional Defense
Investing in seat covers is a no-brainer if you care about the longevity of your brand-new automobile seats. The UV light has an additional effect on the color and durability of the seats, in addition to the dirt and dust that settles on them.
The leather in your car seats will fade quickly due to the sun's rays. In addition, if you have children or animals, you should use seat covers to protect your seats from sticky fingers and fur. Covering your car seats is a simple way to protect them and extend their useful life.
Discourages Discoloration and Seat Wear
When your car's interior doesn't look great, inviting people for a ride isn't very comfortable. After a few years, it's no secret that car seats can start to look worn out and feel uncomfortable. If your car is in a similar state, consider investing in some replacement seat covers. Soft and shiny new car seat covers can hide the scuffs and rips in the original seats while improving ride comfort.
Contributes a Smidgen of Individuality and Style
The Personalized car interior is essential for your car for many reasons, one of which is the way they look. Every one of us enjoys personalizing and enhancing the car's interior to suit our tastes. You can completely transform your car's interior by simply switching out the seat covers.
Adding fashionable seat covers is a quick and easy way to alter the interior's appearance. Materials for car seats range from polyester and canvas to denim, leather, nylon, and other synthetics. The seat covers are a great way to improve the look of the interior of your vehicle. Give your car a new seat cover for protection and style right now!