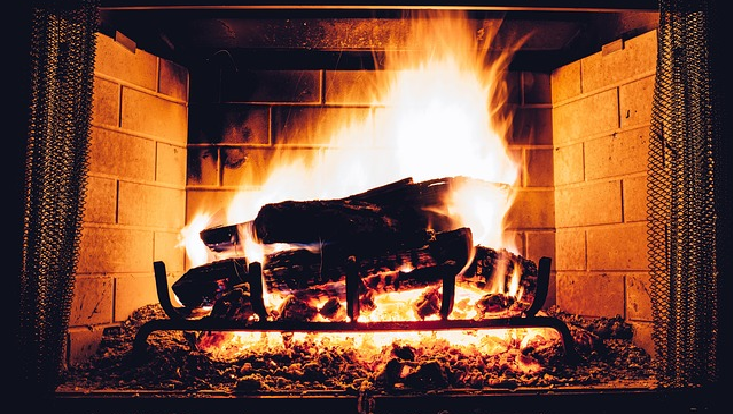 Having a fireplace at home is one of the most comforting and beautiful feeling in the world. The warmth a fireplace offers is second to none and it is wonderful to have the family gather around it for a chitchat session at the end of the day. The right fireplace tools can set the right tone and they are very important buys for a modern homeowner. One of the first things to get are fireplace screens with doors. Here are all the tools one needs.
Fireplace screens
This is something every homeowner should invest in for the simple reason that it keeps everyone safe. The burning embers and wood can easily come off and hurt people standing close by which can be awful. If there are kids around, things can get crazy in a very little time. Installing a screen is a good way of keeping the flames and embers at bay. In fact, homeowners who have decorative fireplaces that they don't use are also having screens installed because they are so pretty!
Log holders
This is the next thing one has to invest in. When there is a fireplace and the weather outside is cold, it is obvious it is going to be used quite a bit. One needs wood and to store them, different types of log holders are available. From wood carts, to wood holders to wood storage sets, there is quite a few sizes available so it is easy to choose the right one for the job.
Log buckets
It is extremely important to have a log bucket close to the fireplace. One can expect embers to come off and they can be swept and put in the bucket. If this is not done, the embers can rise and move about the whole house which is obviously not a good thing.
Tool set
It is also necessary to invest in a tool set for the fireplace. One will be constantly poking around with the wood when it is burning to make sure it is emitting enough heat and for that one needs good quality tools to make the process as smooth as possible. Here it must be said that buying high quality tool sets is an absolute requirement because low quality products will not last as long or perform as effectively.
Hearth rug
This is a place where the family gathers for warmth and conversation. It is easy to see why this happens and that is why it is a great idea to invest in a hearth rug. There are varieties of hearth rugs available, each one more beautiful than the previous one. Choosing one that goes with the look of the house and which enables one to spend hours in front of the fire without moving is a wonderful idea. It can also make the place look eclectic and stylish.
From fireplace screens with doors to ash buckets, it is to be noted that choosing the right place or online store to buy from can have long-term benefits.